Super Lawyers is published by Thomson Reuters. Candidates are evaluated on 12 indicators of peer recognition and professional achievement. Selections are made on an annual, state-by-state basis.
Each year, only five percent of lawyers in the state of New Jersey are selected as Super Lawyers and 2.5 percent are selected as Rising Stars. The aforementioned organization is a private peer review organization, not a court specific public certification vehicle. No aspect of this advertisement has been submitted to or approved by the Supreme Court of New Jersey.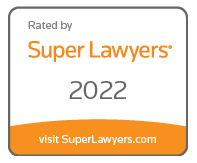 When you need an attorney, whose recommendation do you trust? We asked parents like you about the lawyers who've made a difference in their family's lives at the most stressful of times. The result is a list of professionals who've gone above and beyond to advocate for their clients. From family law to estate planning to special needs, the lawyers on this list have been nominated by parents for being the best of the best.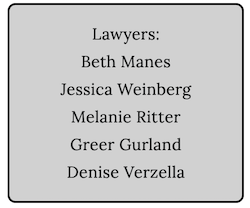 The Avvo Rating is our effort to evaluate a lawyer's background based on the information available in an attorney's Avvo profile. We create the rating using a model that considers information the lawyer has included on their profile in addition to the information we collect from state bar associations and other organizations that license legal professionals. Any information that affects the Avvo Rating is visible in an attorney's profile. Avvo does not provide a numerical rating for profiles that have not been claimed by that attorney.